Quick-Order Section
(No images)
Print-Out Order Form
(for FAX or Mail orders)
Donnelly/Colt
Box 188
Hampton, CT
06247

(860) 455-9621
FAX (860) 455-9597



Can't find something you're looking for? Just ask, and we'll let you know if we have it or can get it.

Button: Hate
$1.00
HATE
(1.25" Button)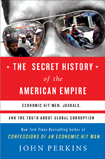 Audio Book on CD: The Secret History of the American Empire
$40.00 $35.00 On Sale!
ABCD-SHAE
Unabridged • 9 CDs • approx. 11 hours • Read by Jonathan Davis. The inside story of the corruption, cronyism and corporate manipulation behind the American Empire today.
• Click on Title for the rest of the description...


Book: The Shock Doctrine: The Rise of Disaster Capitalism
$18.00 $16.00 On Sale!
BK-SD
by Naomi Klein • 2007 • N.Y. Times Bestseller & bestseller in six countries. Paperback • Now in 20 languages! Seventeen publications consider this the Best Book of the Year. (Updated paperback edition, June 2008)
Naomi Klein is the award-winning author of the acclaimed international bestseller "No Logo" (2000) and the essay collection "Fences & Widows." An internationally syndicated columnist, she co-created with Avi Lewis, the documentary film "The Take"
• "This is a book that will anger you, yes, but in the best, most passionate way – by arousing the kind of anger that might provoke you into action. This is one book that could actually make a difference in society." - Powell's Books, Portland, OR (Staff Pick)
• "Superbly constructed and written... It deserves to be widely read." - S.F. Chronicle
• "Brilliant, brave and terrifying." - Arundahti Roy, author "The God of Small Things"
• Click on title for book description and websites...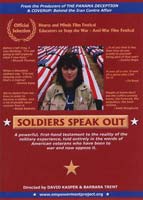 DVD: Soldiers Speak Out
$18.00 $14.00 On Sale!
DVD-SSO
THIS DVD NEEDS TO BE SEEN BY EVERY HIGH SCHOOL STUDENT IN THE COUNTRY. It's short enough (28 minutes) to show in a class. It effectively counters the disinformation recruiters routinely tell young people about enlisting.
"A powerful, first-hand testament to the reality of the military experience, told entirely in the words of American veterans who have been to war and now oppose it."
Soldiers Speak Out sheds light on the growing and courageous anti-war and anti-occupation movement within the military and military families. • Click on title for more information...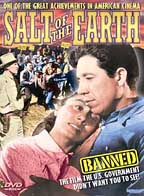 DVD: Salt of the Earth
$15.00
DVD-STE
Directed by Herbert Biberman • 94 minutes • 1953 • Black & White
This is, by far, our own Kate Donnelly andf Clay Colt's personal favorite movie. Made in 1953, it portrays the struggle for equality of Mexican-American miners and their wives. The men fight for equality with Anglo workers, the women for equality with the men. Based on an actual strike in a zinc mine in Silver city, New Mexico, this film was made against all odds, by blacklisted filmmakers. Real miners and their families portrayed many of the cast. Sure its style is 1950's hokey, but the main character, Esperanza's speech, about rising up together hasn't been rivaled. There is also a documentary ("A Crime To Fit The Punishment") and book about the making of the film ("Salt of the Earth: The Story of a Film/The Fascinating Saga of America's Only Blacklisted Film" by its Director, Herbert Biberman, written in 1965, 11 years after he made the film) The book is available from us in our Books section. The only film we offer in two editions: this generic version, and the deluxe version with many extras (see Special Edition in next listing)
• Click on title for more about this remarkable film...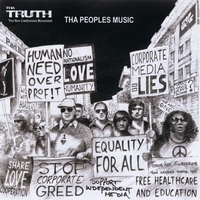 CD: The People's Music
$17.00 $12.00 On Sale!
CD-TT-PM
by political rap/hip-hop artist Tha Truth • 2008 • 19 tracks
"Tha Truth" is a conscious, political hip hop artist, poet and raptivist known around the Philadelphia area for battling imperialism, inequality, corruption and discrimination. He has performed in countless venues at concerts, colleges, demonstrations, conferences and benefits. This album was heavily influenced by Howard Zinn's classic best-selling book "A People's History of the United States (from 1492 to Present)" On this CD, Tha Truth sums up the suppressed real history of the U.S., alerting listeners to the most critical issues. Every track can be played in the classroom; there's no obscene, sexist, racist or homophobic language. The material is articulate, informed eloquent and inspiring.

• To listen to tracks from the CD, go to: www.myspace.com/thanonconformists

Through his complex, impressive rhyme patterns he describes how these issues go back through time, and offers specific ways to fix them. He takes on bigotry, poverty, pollution, corporate privatization of resources, workers' rights, U.S. health care, corporate media, military recruitment, the poverty draft, the death penalty, immigrant rights, the prison-industrial complex, U.S. foreign policy/empire, New Orleans recovery efforts, homophobia and so much more.
• Click on title for more info . . .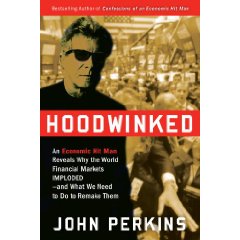 Book: Hoodwinked - An Economic Hit Man Reveals Why the World Financial Markets Imploded and What We Need Need To Do To Remake Them
$23.00 $19.00 On Sale!
BK-H
BK-H
Hardcover • 2009 • by John Perkins (author: Confessions of an Economic Hitman)
John Perkins has seen the signs of today's economic meltdown before. The subprime mortgage fiascos, the banking industry collapse, the rising tide of unemployment, the shuttering of small businesses across the landscape are all too familiar symptoms of a far greater disease. In his former life as an economic hit man, he was on the front lines both as an observer and a perpetrator of events, once confined only to the third world, that have now sent the United States—and in fact the entire planet—spiraling toward disaster.
• For more info click on the title of the book . . .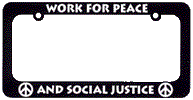 License Plate Frame: Work For Peace And Social Justice
$4.00 $3.00 On Sale!
LPF-WPS
From our friends at the Committee Opposed to Militarism and the Draft (COMD) in San Diego comes this license plate frame with white lettering screenprinted on 100% Recycled durable black plastic. Union made in the U.S.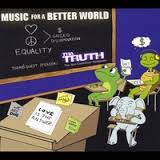 CD: Music For A Better World - Tha Truth
$17.00 $10.00 On Sale!
by political artist Tha Truth • 2013 • 22 tracks.
The latest of four music CDs we carry by political activist and singer/songwriter Tha Truth. We don't carry music , but his work stands out as so unique, so positive, and it's so hard-to-find elsewhere. Incisive, insightful, poetic and unlike so much else in music. It's music distilled from the reality of life in these United States at this time in history. Tha Truth get to the best in us, in the worst of times. The album title is what it's all about: Music for a better world. This artist deserves the recognition he doesn't get, because in the business of the music industry, challenging the way the world works is rarely well-received or even heard by very many. You can be one more catalyst for change by playing this music. Link to it on your blog, Facebook page or website; get it played on your local college, community or commercial radio station. Send the CD to a D.J. you know and like. Spread the word. This isn't the kind of music anyone would create to try to get rich. It's music to make this world a better place. His best yet.
• Click on album title at the top to see the track listings.



Bumpersticker: If you want Peace work for Justice
$2.50 $1.00 On Sale!
S-IYW
2.75" x 15"