Button: If You Think Education Is Expensive Try Ignorance
$1.00
1.75" Button


Button: Celebrate Diversity
$2.00
CD
1" x 2" Rectangular Button • design by Donnelly/Colt © 1990



Button: God Favors No Group. Only Religions Do That
$1.00
GFNG
(1.5" button)



Button: Within The Contradiction Lies The Truth - Bertolt Brecht
$1.00 $0.75 On Sale!
WTC
1.25" Button



Button: The Airwaves Belong to the Listeners
$1.00 $0.50 On Sale!
ABL
(1.25" button) More relevant today than it was 33 years ago when we first introduced this button! In February 2011 Republicans in Congress voted to de-fund public radio (N.P.R.) and TV (P.B.S.) broadcasting This is the button that began Donnelly/Colt's buttonmaking back in 1977... we created it for the local listeners support group, the Friends of WBAI... The issue is still very relevant today as corporate America has successfully privatized the airwaves, and the Reagan administration did away with the F.C.C.'s Fairness Doctrine, opening the floodgates to one-sided rightwing media consolidation and domination beginning in the 1980's
• [click on button title for more of the story]



Button: No Human Being is Illegal / No Ser Human es Ilegal
$1.00
NHB


Button: Change The Future
$1.00
CTF
The newest size and shape button: one inch square. A message for all time. The future can always improve on the present, if we make the positive changes needed.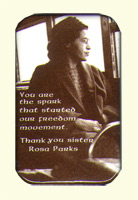 Button: You Are The Spark That Started Our Freedom Movement. Thank You Sister Rosa Parks
$1.00 $2.00 On Sale!
RP
1.75" x 2.75" rectangular • "You Are The Spark That Started Our Freedom Movement. Thank You Sister Rosa Parks." Text is from the song "Thank You Sister Rosa" by the Neville Brothers (1988) • Donnelly/Colt, 1990 • 11" x 17", union printed on recycled paper. Photograph of Rosa Parks taken in 1956.




Button: "Peace" in Arabic, Hebrew and English
$1.00
3P
(1.25" Button)



Button: Value All Families
$1.00
VAF
1.5" square



Button: Support Democracy in Haiti
$1.00
SDH
The catastrophic earthquake in Haiti in 2010 jeopardizes any notion of democracy there. After the massive disaster, the economic and military aftershocks to the tragedy follows what Naomi Klein exposed in her best-selling book, "The Shock Doctrine: The Rise of Disaster Capitalism." Supporting democracy in Haiti means financially supporting people-to-people aid efforts of non-governmental organizations like Partners In Health, and www.MutualAidDisasterRelief.org, Doctors Withiout Borders, Oxfam America.


Clutch Pin Tack Attachment for 1" Buttons
$1.00
CPT-2PK
Set of two Clutch Pin Tack backing attachments for 1" Buttons only. More secure than the standard lock pins in the backs of all 1" buttons. This will keep any 1" button much more securely on jackets, hats, handbags, tote bags, messenger bags, backpacks, gym bags. 7/16" diameter pinch-style clutch fits onto a 5/16" post/stem, which is mounted on a 7/16" base that adheres permanently onto the back of any 1" button. Two tacks with stems and two pinch-style clutches included for $1.00. Works the same as a tie-tack.

• Click on product title above description to see the other part of this item, the clutch, that slides onto the post/stem of the item...


10 sets of Clutch Pin Tack Attachments for 1" Buttons
$5.00
CPT-10PK
Set of ten. Same as above.

• Click on product title above to see the clutch part of the item...



Customprinted Labels for Back of Buttons or Stickers (Roll of 1,000)
$195.00 $145.00 On Sale!
CL-1000
Same as the roll of 500 1/2" x 3/4" labels, except this is a roll of 1,000 labels. Twice as many labels for just $20 more. The price per thousand decresed at each higher quantity price break. Ask for pricing for 3,000; 5,000; 10,000; 15,000; 25,000; and 50,000 (all must have the same text to qualify for higher quantity lower pricing.



Button: No More Troops to Afghanistan
$1.00 $1.00 On Sale!
NMTTA
(1.5" Button) The situation in Afghanistan is a nightmare. The surge has not worked. As we escalated the war, the insurgency fought harder and grew in numbers. Western troops are seen as foreign occupiers in the Afghan homeland, and now have murdered 16 civilians, including little children, in the middle of the night in Kandahar province. The surge has produced a record number of coalition and Afghan deaths, injuries and lost limbs. The surge has not stopped the momentum of the insurgency; just last year there were over 16,000 IED attacks against U.S. troops – a record number. Bring our troops home. Call your member of Congress toll-free at 877-429-0678



Button: Every Day Is Earth Day
$1.50 $1.00 On Sale!
EDED
1.5" Metal Lithographed Button



Button: If you don't like the news go out and make some of your own
$1.00
IYDL
1.75" Button • This saying was the audio tagline of alternative San Francisco radio journalist, Wes "Scoop" Nisker, whose commentaries were broadcast on KSAN-FM in the '60's through the '70's. It made sense then and still does today. "Scoop" also entitled his 1994 book with this phrase he popularized. The book is long out-of-print, but Amazon offers a new copy for $188! It originally sold for $14.95. Amazon also had (at the time of this writing) a used copy for $1.12.


Button: One Sky, One Earth, One Ocean
$1.00
OSOE
OSOE
2.25" hand-assembled button.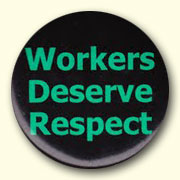 Button: Workers Deserve Respect
$2.00 $1.00 On Sale!
WDR
1.75" button
NOTE: For this button, if you order a quantity of 250 or more of this button, you can choose a different backgrond color and type color. Remember that exact color matches acnnot be guiaranteeds since they are digitally printed, but colors can get very close. Just specify the background and type color you want in the "Ordering Instructions" or "Comments" field of the order form. This special is ONLY for 250 or more of THIS button. If this is successful, we may expand this option to other buttons. (offer expires 12/31/13)


Button: Corporations Are Not People
$1.00
CANP
1.5" Square



Button: Another Bleeding Heart for Justice and Equality
$2.00
ABH
5/8" x 2-1/2" rectangular.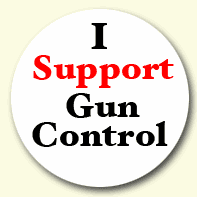 Button: I Support Gun Control
$1.00
ISGC
1.5" diameter



Button: STOP Tar Sands Pipeline
$1.50 $0.75 On Sale!
STSP
1.5" square button. Also available as a 3.75" x 7.5" bumpersticker. Code: S-STSP


Button: Justice for Trayvon Martin
$1.00
1.50" Button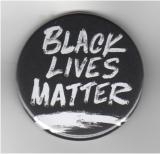 Button: Black Lives Matter
$1.50
BLM
1.75" round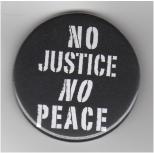 Button: No Justice No Peace
$1.50
NJNP
1.75" button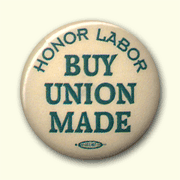 Button: Buy Union Made
$1.00
BUM
1" button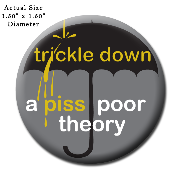 Button: Trickle Down - A Piss Poor Theory
$2.00
TDPPT
1.5" button.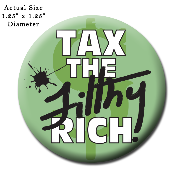 Tax the Filthy Rich
$2.00
TTFR
1.5" button.


Button: "Darkness cannot drive out darkness: only light can do that. Hate cannot drive out hate: only love can do that." - Dr. Martin Luther King, Jr.
$1.00
1" x 2" • Quote from M.L.K. (1967) from his book "Where Do We Go From Here?" DCDO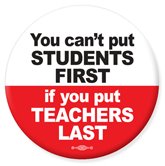 Button:You can't put STUDENTS FIRST if you put TEACHERS LAST
$1.00
YCPS
1.5" button



Button: The Price of Apathy is to be ruled by evil men" - Plato
$1.00
1.5": Square button • quote from ancient Greek philosopher Plato (428 B.C. - 348 B.C.) as true today as it was then.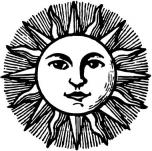 Button: Rennaisance Sun
$1.00
1" hand assembled button in black on white



Pete Seeger
$0.75
1" Button. Pete Seeger (1917-2014) An amazing grace, an enduring life & legacy.

If you don't know who he was, read the wikipedia entry for him:
http://en.wikipedia.org/wiki/Pete_seeger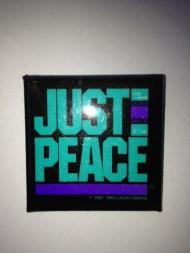 Button: Just Peace
$2.00
1.5" x 1.5" Square Button • designed by Linda Sawaya
The word "peace" is shown in Hebrew and Arabic in white on the small turquoise rectangles.



Button: Peace not War / Generosity not Greed / Empathy not Hate / Creativity not Destruction / Everybody not just Us
$1.00
PNW
1.5" Button


Button: Robin Hood Was Right
$1.00
RH
1" button
On Nov. 13, 1953 (during the McCarthy era) Mrs. Thomas J. White of the Indiana Textbook Commission, called for the removal of references to the book Robin Hood from textbooks used by the state's schools. Mrs. Young claimed that there was "a Communist directive in education now to stress the story of Robin Hood because he robbed the rich and gave it to the poor. (thanks to the Zinn Education Project for bringing this little-known fact to light on the 59th anniversary of this effort at censorship.