Custom Paper Labels on Rolls
Quality union printed labels in one or two colors. Union label available.

Material - White high gloss paper.
Proof - $10.00
Production Time - 3 working days after receipt of art or proof approval.
Packaging - 1,000 labels per roll. 500 labels per roll available, add $1.00 per 1,000. Perforation of backing paper no extra charge.
Production Method - Flexographic printing.
Note - Roll labels are not recommended for outdoor use.
Colors available - Fire Red (Pantone 200), Ultra Blue (Pantone 2756), Medium Yellow (Pantone 116), Emerald Green (Pantone 347), Purple (Pantone 2613), Black
All of the following ink colors are avilable now for one or two color labels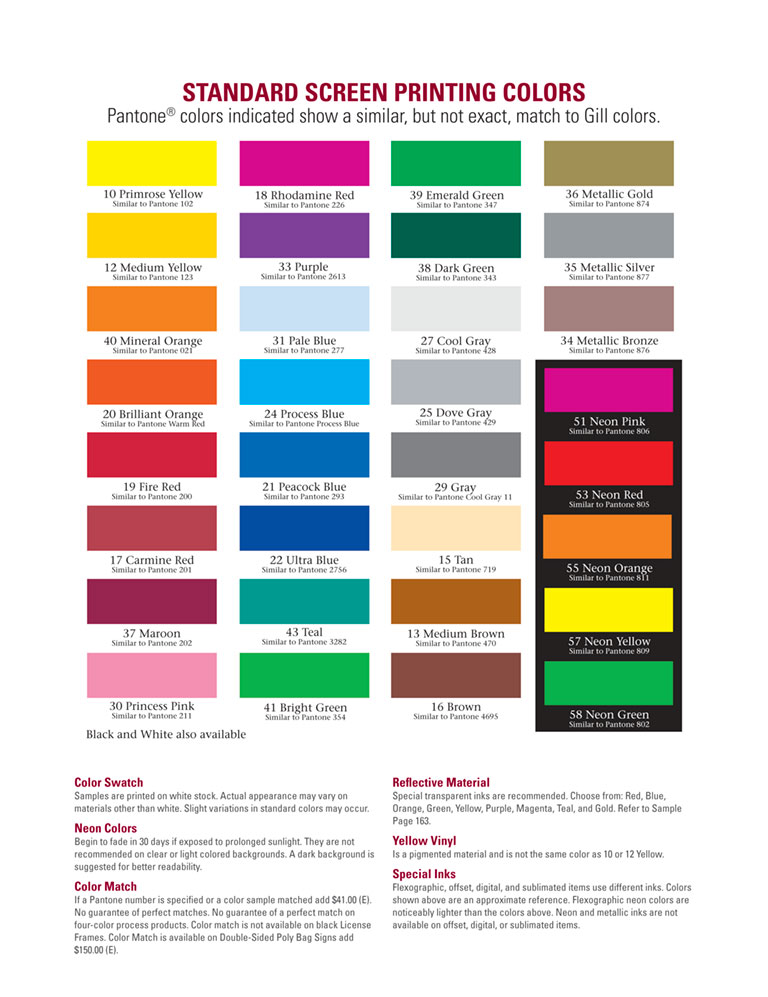 Prices (per 1,000) :
1,000

2,000

3,000

5,000

10,000

15,000

25,000

50,000

1" x 5/8" (rectangle)
1" dia. (round)
One Color

136

78

57

37.40

22.70

15.40

10.40

6.50

Two Colors

208

116.50

83.75

54.20

31.10

21.00

13.85

8.25

1.5" dia.(round)
3/4" x 1.5" (rectangle)
1" x 2" (rectangle)
1" x 2.5" (rectangle)
1" x 3" (rectangle)
1.25" x 2" (rectangle)

One Color

157.50

83

60.60

42

27.50

19.50

13.20

9

Two Colors

235.50

124

89

59.90

36

25.75

17.10

11.00

2.25" x 1.5" (rectangle)
1.5" x 3" (rectangle)
2" dia.(round)
1.5" x 2.5" (oval)
2" x 2" (square)

One Color

163

94

67.30

47

30.50

24.30

17.60

12.80

Two Colors

242

145

106

75

45

37

24

14.90

2.5" dia. (round)
3" x 2" (rectangle)
4" x 2" (rectangle)
One Color

177

97.50

71

53.60

34.50

28

20.80

16.40

Two Colors

257

140

101

73.10

45.10

35.50

25.60

19

3" x 3" (square)
4" x 3" (rectangle)
3" dia (round)
One Color

190

109

79.50

61.80

44.50

36.30

28

24.40

Two Colors

273

153

111.10

82.30

57

45

33.40

27.50